Books & Publications
Early in her personal growth journey Trish had the limiting belief that she could not write. Mentors and having to confront producing a blog, articles and the opportunity to contribute a chapter to a book changed all that. Four years later Trish is an author, co-author and contributing author to eighteen books with more on the way. Trish discovered she loves writing – more importantly she stopped being selfish refusing to let a limiting belief stop her from sharing her message with those who need to find it.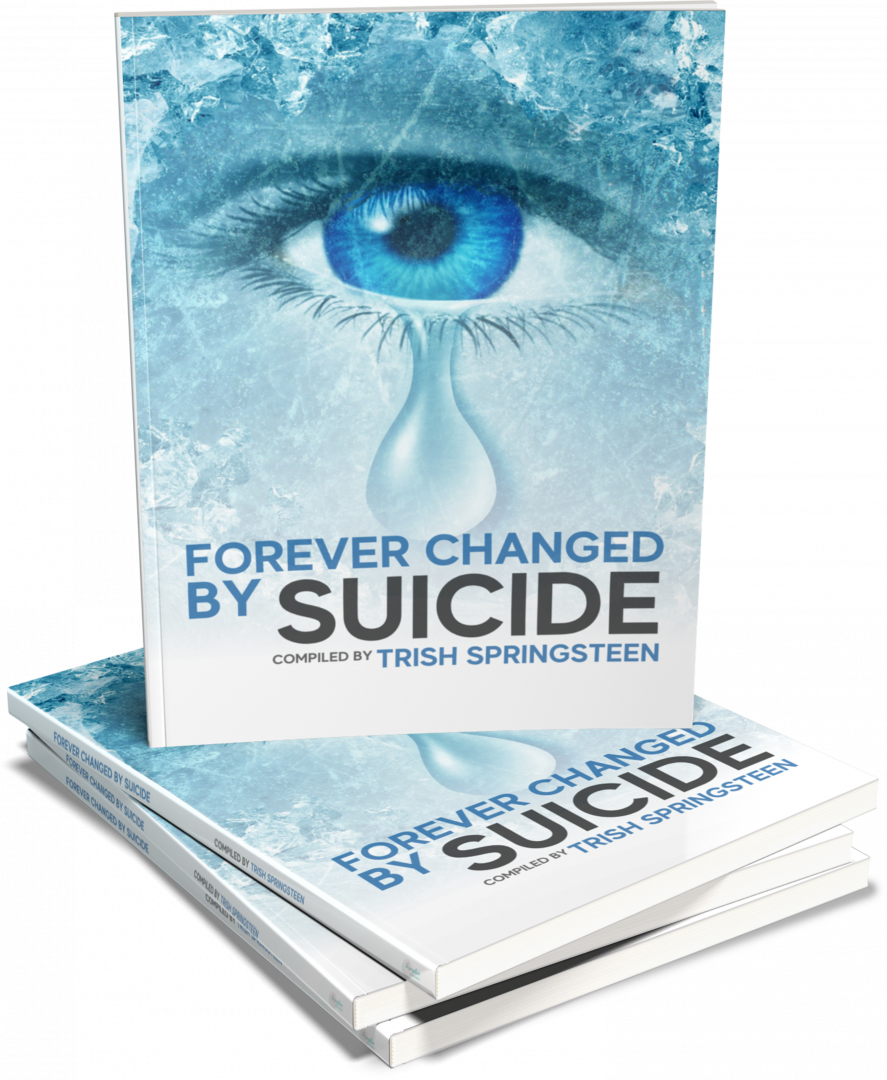 For Those Who Have Stayed, Those Who Are Gone and Those Who Have Been Left Behind
Compiled by Trish Springsteen
Forever Changed By Suicide
"This book holds space for 23 contributors, people who have been Forever Changed By Suicide, to share their memories, their stories, their thoughts and information on suicide. If only one chapter resonates with you then our purpose and the reason for this book is achieved. Read, digest, share and discuss. Most importantly, remember." Trish Springsteen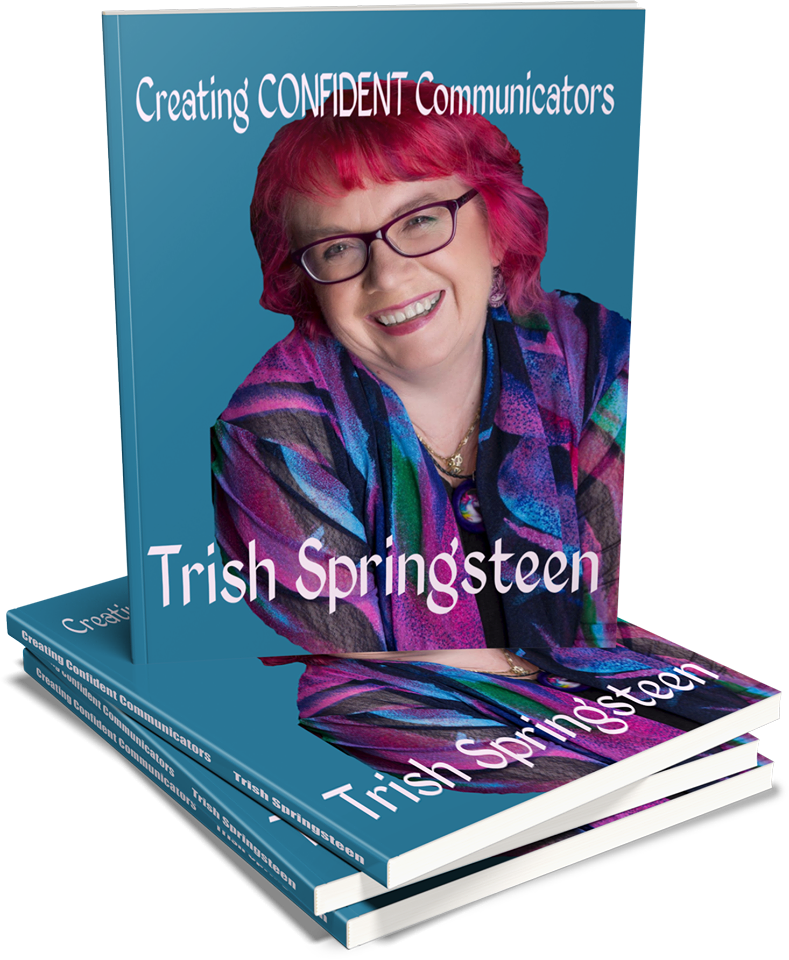 Communication
Trish Springsteen,
Author
Creating Confident Communicators
A company's success depends on communication. Employees face an endless exchange of ideas, messages, and information as they deal with one another and with customers day after day. How well they communicate can determine whether a company quickly grows into an industry leader or joins thousands of other businesses mired in mediocrity.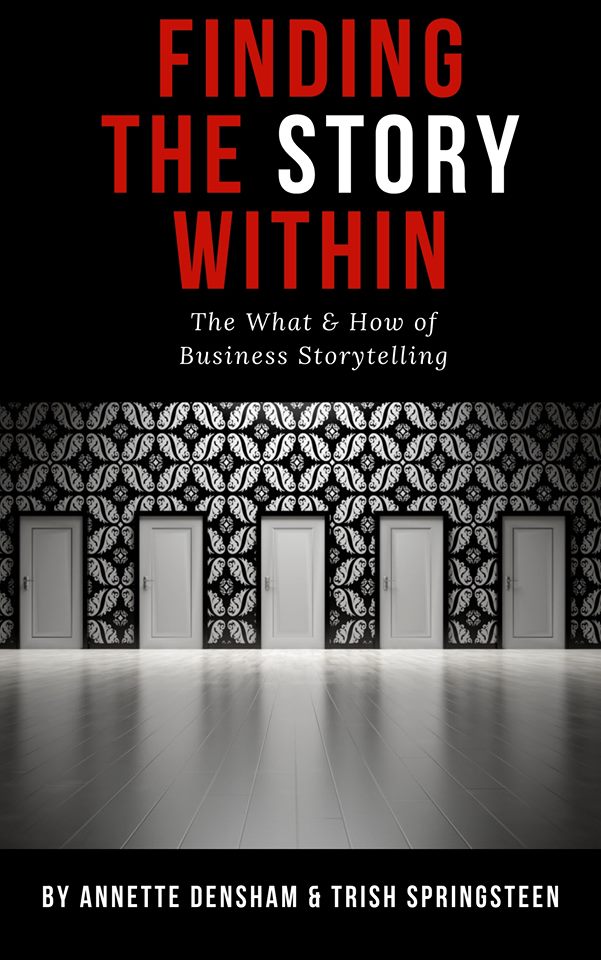 FindThe What & How of Business Storytelling
Trish Springsteen,
Co-Author
Finding The Story Within
Stories help us see how a product or service can fit into our life. Stories are a way to get past the pure facts and figures, and show how a product can benefit us, how it can solve our problems and how it can make a difference.

Stories can motivate us and inspire us in a way facts and figures can't. Stories allow us to connect with people's hearts.

Annette and Trish will help you go from being invisible to shining brightly.

If you have a message, a passion or a story locked inside; if you are waiting for someone to find you but you are not sure how to get that story out, or what tools to use; let Annette and Trish show you the way.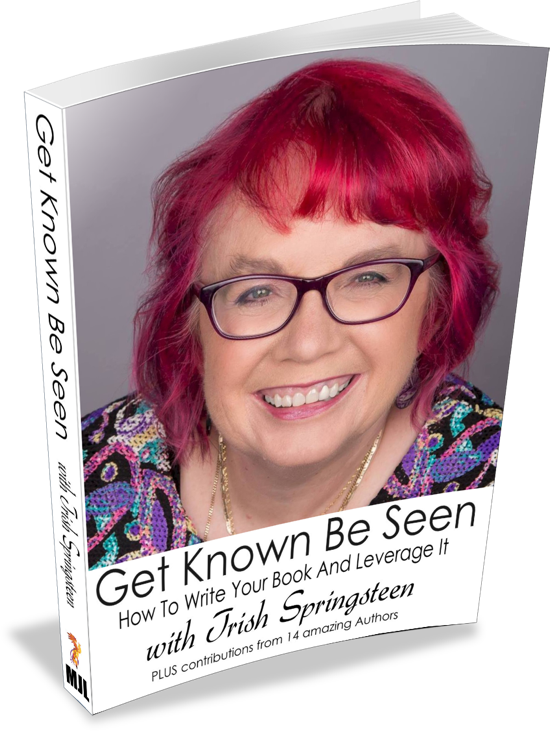 How to Write your Book & Leverage It
with Trish Springsteen,
and 14 amazing authors
Get Known Be Seen
In Get Known Be Seen – How to Write Your Book and Leverage It you will find:
what it takes to become an author
how to write your book
how to promote yourself and your book
how to leverage and repurpose your writing
If you are looking to write your own book, publish your own book, promote your book and/or leverage your book either now or in the future this book is definitely for you.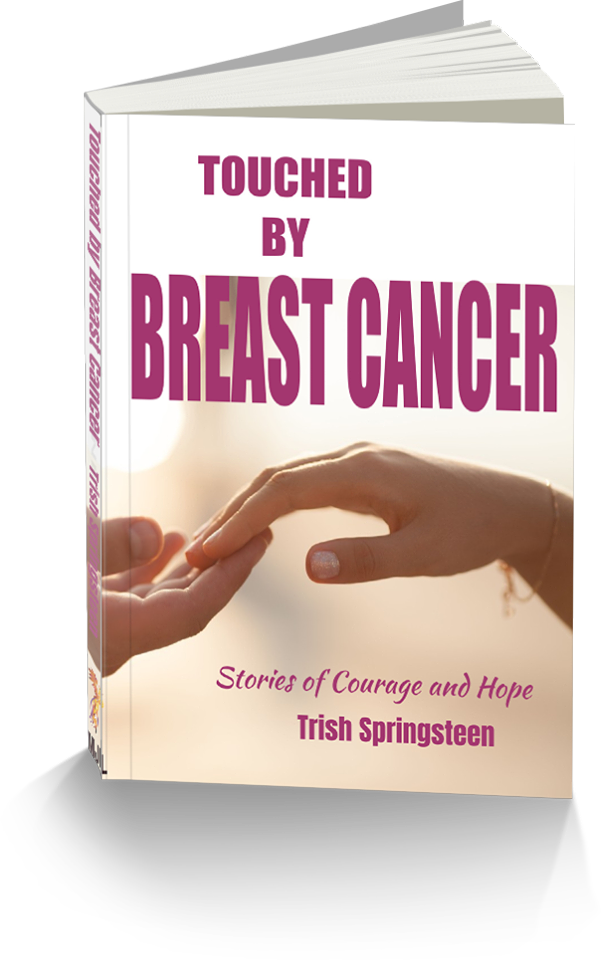 Stories of Courage and Hope
Trish Springsteen
Touched by Breast Cancer
Touched By Breast Cancer is about providing a space of all those who have been touched by breast cancer to share their stories.
20 people share their story- read each story and be part of each person's journey – there will be tears, there will be gladness. Each journey is different and unique.
Everyone in the community is touched in some way, shape or form from the very moment those dreaded words are said "You have breast cancer".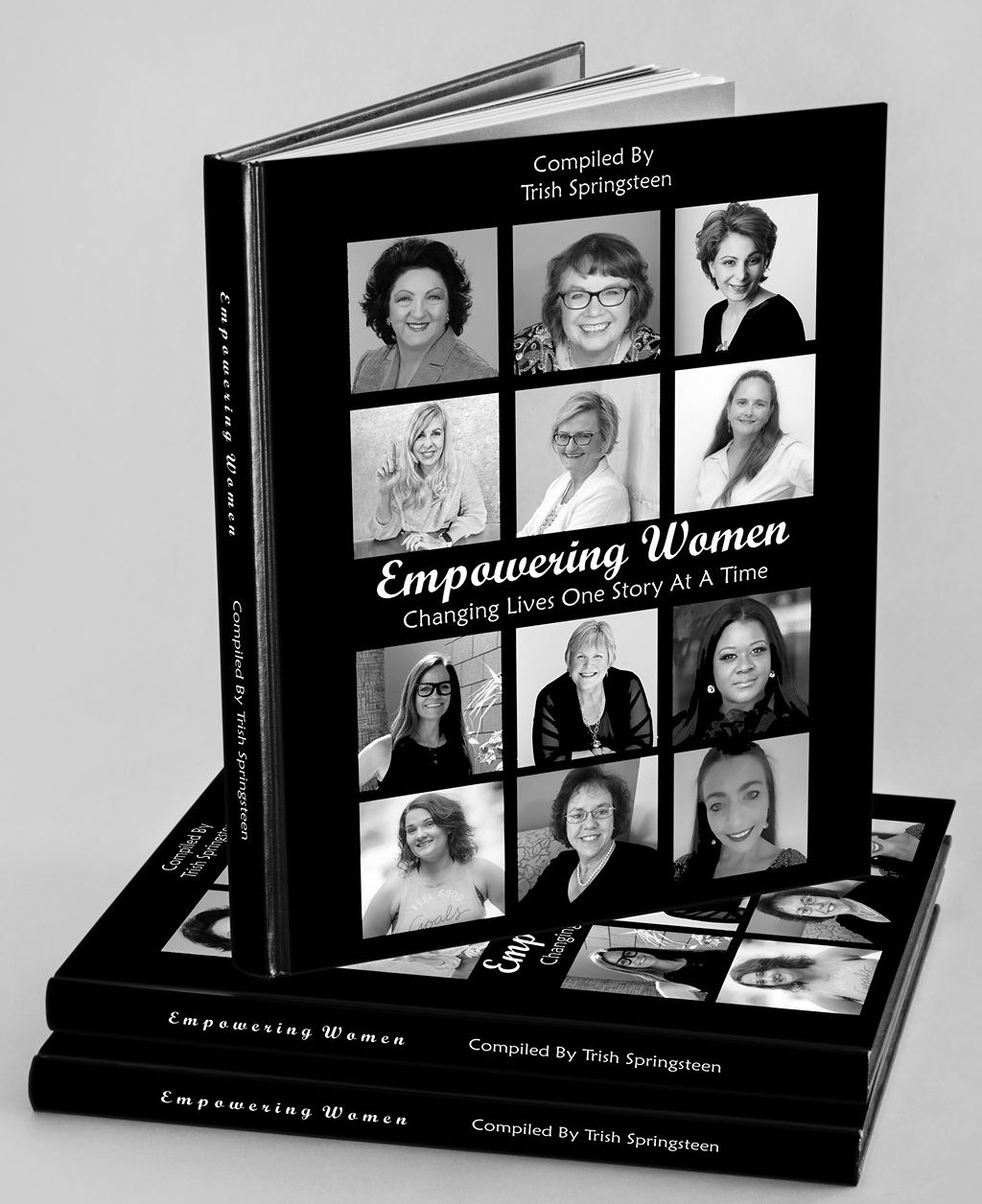 Changing Lives One Story At A Time
 Compiled by Trish Springsteen
Empowering Women
Shares the stories of seventeen women from different parts of the globe. Each narrative illustrates their journeys through adversity, devastation, and other pivotal moment that forever changed their lives, leaving them stronger, braver, and better women.
Join these Empowering Women. Get motivated. Be Inspired. But most importantly,learn how you too can lead a life full of self-love, confidence and empowerment.
p11 – "When You Believe In Yourself, You Become Empowered!"
– Trish Springsteen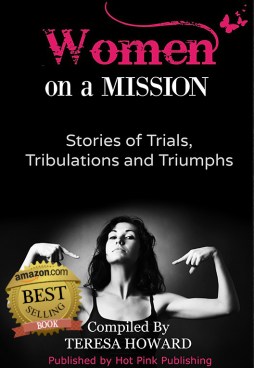 Tribulations and Triumphs
Trish Springsteen,
Contributing Author
Women on a Mission
Women on a Mission is an Anthology Compiled by Teresa Hawley-Howard and Published by Hot Pink Publishing. When this book was first born, it was meant to be an inspirational book with only about 20 stories, but quickly turned into the masterpiece you see today.
Read the stories of women, who, with shaky legs, wrote about their past. The transformations were like metamorphosis as they each wrote about a painful situation in their life. Women on a Mission is meant to heal because writing heals the soul.

"From Wall Flower to Public Speaker" – Trish Springsteen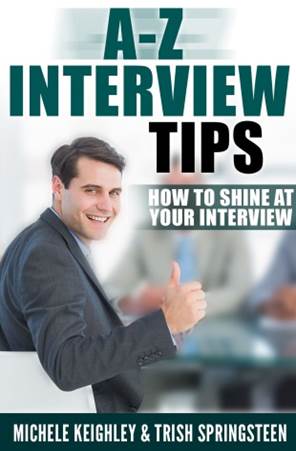 How To Shine At Your Interview
Trish Springsteen,
Co-Author
A-Z Interview Tips
Interviews are a fact of life. How do you manage to stand out, so that you become the one remembered after the interview?

Every one of us has, at one time or another had to face the agony of the interview.  It can be quite terrifying to realise that our lives can be altered for better or worse by the way in which we handle ourselves at the interview.
While the outcome of the interview is vital to us, let us remember that it is also important to the organisation concerned.  The aim of the employer is to get the best candidate to fill the vacancy and we need to make sure that we shine at the interview and provide enough information for the employer to make a decision.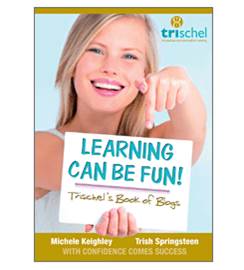 Learning Can Be Fun
Trish Springsteen,
Co-Author
Trischel's Book Of Blogs
Trischel is a training organisation which is dedicated to improving your personal communication skills.  Using our unique style of training we have been successful in convincing a large number of frightened people that public speaking can be fun!
 As well, corporate leaders have been able to use our special leadership sessions to enhance their customer satisfaction and improve organisational communication.
 Trischel has been producing blogs on these topics for over a year now, and we have received many requests for individual reproductions.
 In fact so many people have told us about their favourite ones that we have decided to collect together our own favourites – well our favourites today, it could change tomorrow.
 So here, collected in one book, are some of the most popular blogs which have appeared on the Trischel Blog of Tips and Tricks during 2008.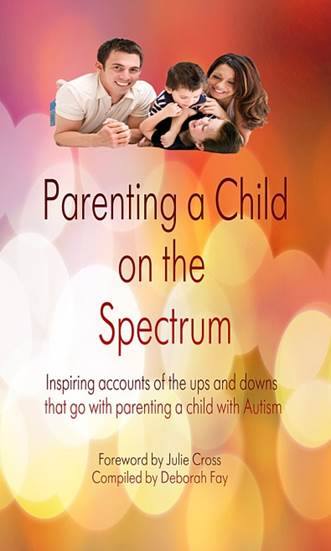 Parenting a Child with Autism
Forward by Julie Cross
Compiled by Deborah Fay
Parenting a Child on the Spectrum
A collection of inspirational stories like no other. If you are a parent of a child on the spectrum, I am sure you can appreciate the value in connecting with other parents who are raising children with ASD.
Each of the 25 authors who have contributed to this collection have significant insights to share, and many work tirelessly with in their communities to bring about positive change.
p201 – "20 Seconds of Insane Courage" – Trish Springsteen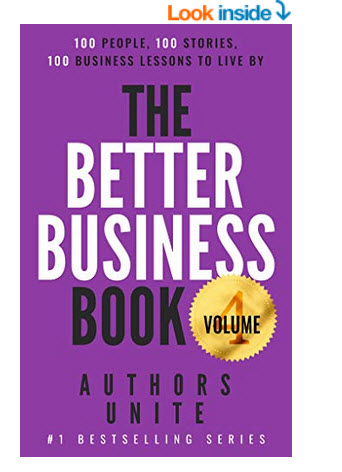 #1 Bestselling Series Vol. 4
Trish Springsteen
Contributing Author
The Better Business Book
Imagine if you could have one book that gave you 100 golden nuggets. Less dust. Less clutter. Just one book to always have by your side and reference whenever you need to.
Well, that's The Better Business Book. It's your one-stop shop for crystal-clear business advice that you can use to grow your business and live the life you've always wanted.
The Better Business Book is better than your average business book. That's how we came up with the title. It consists of 100 people each sharing their most valuable business lesson. A real story from their business experience and the lesson they learned from it. Each time you read it, you will learn something new. Guaranteed.
If you need more information or have a question, please click below.
Purple Unicorn® Marketing Academy
For Business Owners & Entrepreneurs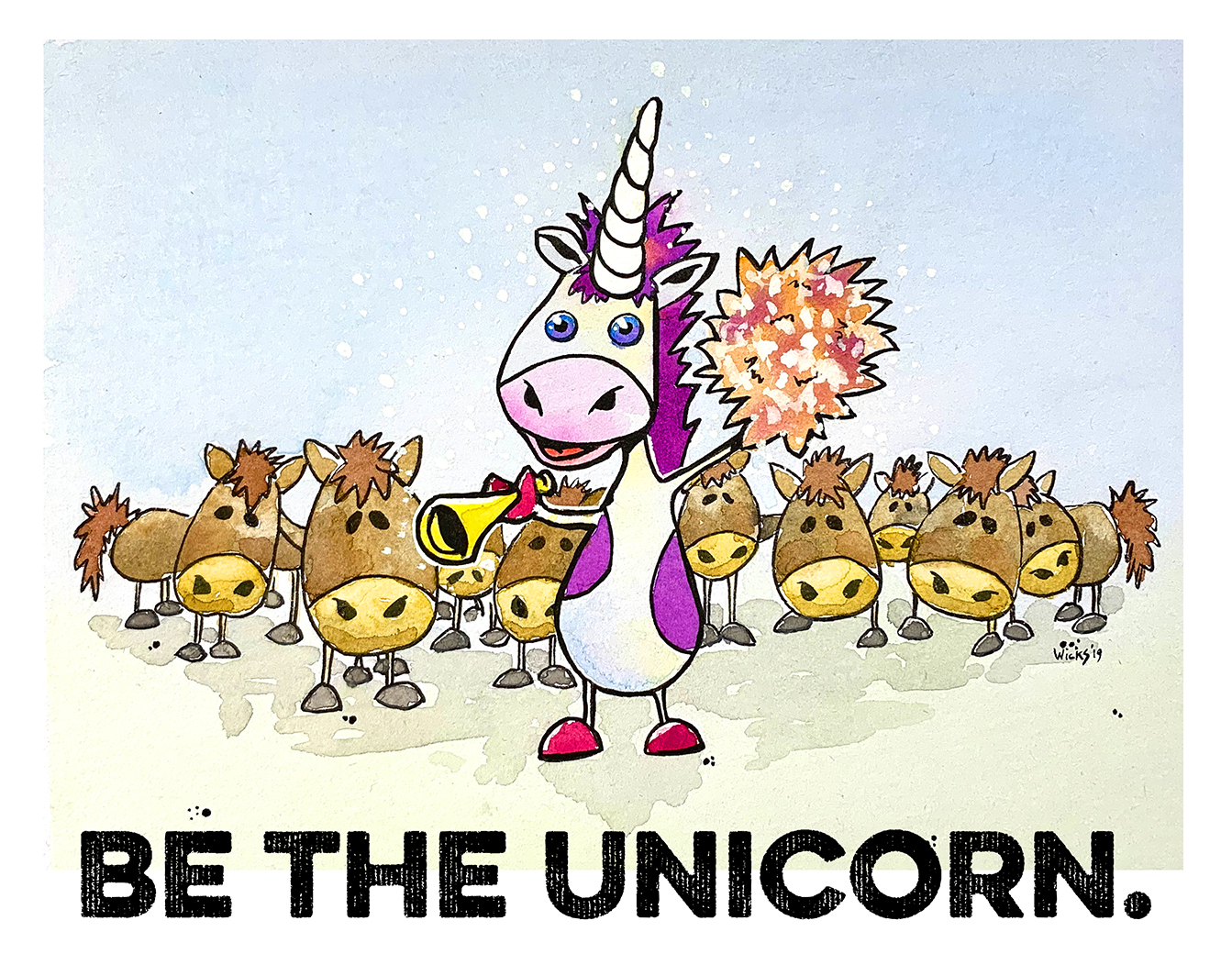 For Business Start Ups and Those Wanting To Know How to Get Known Be Seen
Repurposing and Leveraging to Market Your Business.
Have you bought into the marketing myth – you have to outsource your marketing/you need to get a big company to do the marketing/you can't do it yourself/ it costs money to market?
The best person to speak about your business, your message is you!
When you join the Purple Unicorn® Marketing Academy we work with you to show you how to confidently, cost effectively market and promote you and your business.