Trish Springsteen
Public Speaker, Mentor, Coach & Author
Hi, I'm Trish!
I Believe in You until You Believe in Yourself!
Book Trish to Speak
A speaker can make or break your event. With Trish Springsteen we guarantee that you will be…inspired, motivated, enlightened and entertained.
With over 20 years experience in Communication, Training and Public Speaking, Trish knows how to encourage people to step outside their comfort zone, change their thinking and give them the confidence and communication skills they need to succeed.
With Informational and Inspirational speeches and using a variety of interactive techniques Trish challenges her audience to understand just how important personal communication is in all aspects of today's business. This is a unique approach showing how better communication skills can enhance your status and credibility within the workplace.
Trish is known for providing her clients with  the confidence and structure to make speaking easy.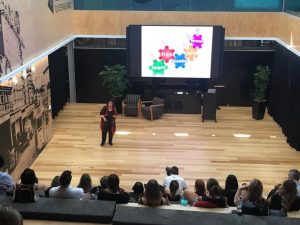 Media Package
Trish Springsteen is a Creative Business Consultant, Australia's Leading Expert in Empowering Introverts, a multi international award winning mentor, speaker, international best selling author, host of Get Known Be Seen WebTV and the co-founder and owner of Trischel Innovative Training. Trish mentors and works with her clients to help them have the confidence and self-belief to make speaking easy. She typically works with introverts, authors and advocates. Trischel is recognised as one of Australia's experts in communication training, providing workshops & communication course to organisations, businesses and companies.
Trish is available for radio, print, podcast and TV interviews for expert commentary on speaking, communication, Getting Known Being Seen.
Believe in Yourself
When you own who you are, are comfortable with who you are and believe in yourself and your message – that is when you are powerful. That is when you become empowered.
Live in Integrity
Be true to you – to your message – your values and your beliefs. Build in trust, give and it will return to you. Do what you say when you say it. Be genuine and authentic.
Understand Your Potential
Own your expertise and open yourself to growth and challenge. You can achieve amazing results when you put your mind to it.
Know Your Strengths
Identify and own your individual strengths.  We all are good at something – we all have skills that work for us. Build on your strengths and use them.
Learn From Mistakes
Treat mistakes as a challenge and a learning exercise. Don't dwell on the negative- think about how it could be changed, what could be done differently.
Take Responsibility
You are in charge of your life. The only person who has absolute control of you is you – you can change how you react, you can change your attitude – no one else. Hold yourself accountable for the outcomes you create.
My Approach
Trish speaks on communication, public speaking the key to success, conquering the fear of public speaking, personal development and positive thinking, networking, leadership and gender communication. Having personally experienced the fear of public speaking and being lost for words when facing questions, and missing opportunities because of this, Trish is passionate about helping others conquer their fear of speaking and communication. Trish enjoys helping women develop their communication, leadership, networking and presentation skills. Of particular interest to Trish is being able to help business owners and entrepreneurs to connect with their clients and have the passion and confidence to shine and grab opportunities when they come.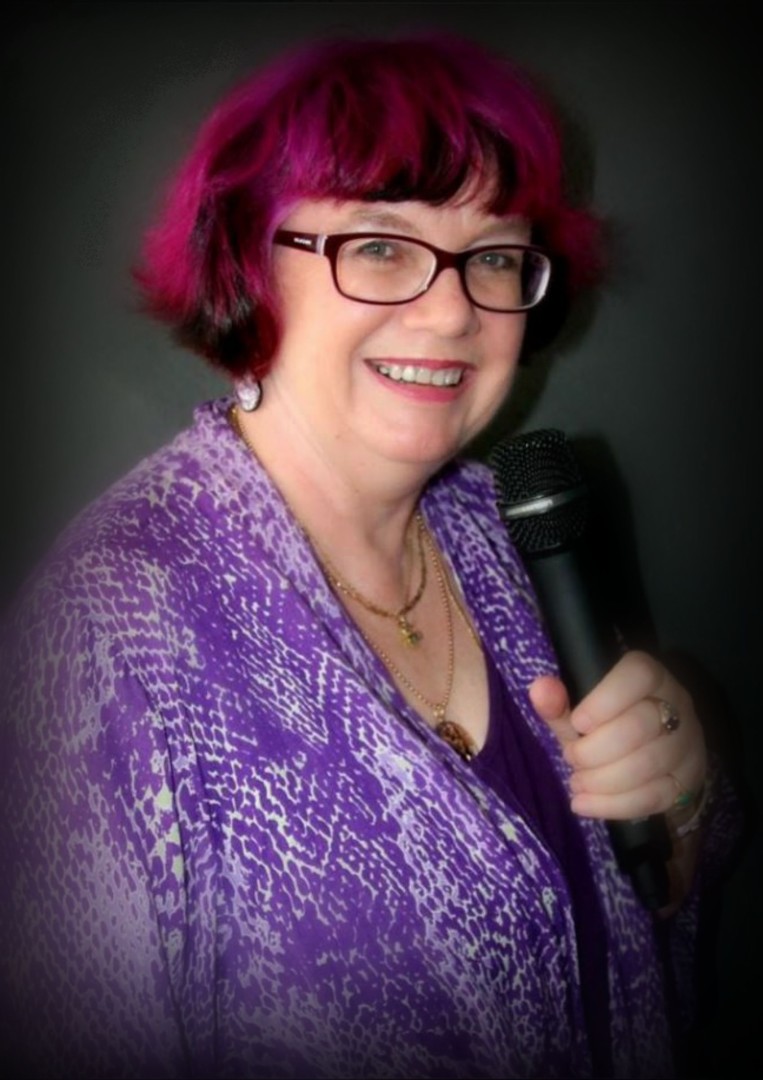 Featured Publications
Articles & Blogs
Books
Get Known Be Seen
Touched By Breast Cancer
Holistic Business Hub Melbourne
"I recently watched Trish speak at an event in Melbourne, she shared her challenges, trauma her reality and most of how she consciously made a decision to move forward, not forget and to enjoy the rest of her life. Her professionalism showed her experience as a polished speaker who is passionate about her message. I highly recommend Trish if you are looking for a speaker." 
Donna Ferguson – Unique Vibrations
HydroKleen National Conference
"Trish delivered a very informative and interesting presentation to our Franchise Partners at the HydroKleen National Conference 2017. Trish clearly outlined her topic of 'Public Speaking' and her knowledge of this subject was evident throughout her presentation. Trish's subject was extremely relevant for our Franchise Partners and HydroKleen have received positive feedback on Trish's presentation."
Greg Young General Manager, HydroKleen
Executive Assistant Network Brisbane Conference
"Trish presented an engaging, informative and fun presentation. Trish was bubbly from the moment she took the stage which instantly grabbed the audience's attention. Her content was on point and everyone enjoyed listening to her speak. Definitely recommend Trish to anyone."
Abby Cooper Events Coordinator EAN Conference
WNA Lunch Brisbane
"Trish:  As always your passion for your subject, leadership and generosity with imparting your skills and  knowledge was shared in abundance. You are a great role model and display what can be achieved when you blend your entrepreneurial skills and hearts work into a business. Empowering others to delve into their deepest passion and values so they also have the confidence to speak, present and share their message is your forte. Thank you for taking Women's Network Australia members attending today's business luncheon on a journey of discovering the 'Why' of their businesses."
Lynette Palmen AM Founder Women's Network Australia
Community Young Africans Living Abroad
"Her poise, the energy and passion with which she delivered the presentation was infectious. I loved that Trish was able to connect with us as the audience."
Phillip Wani Community Young Africans Living Abroad
The Strong Woman Project Brisbane
"Trish presented at our Strong Woman Project Talks event in Brisbane and she was simply phenomenal. A wonderful speaker with amazing content. We would welcome her back at any stage."
Jill Wescombe     www.thestrongwomanproject.com.au
Gold Coast Writers' Association
"A serendipitous moment! I'm so glad I changed my plans and went to your inspiring presentation. Thanks so much for your generosity of spirit in delivering a wealth of useful information. It was all 'gold' and has certainly helped me to shift my attitude towards public speaking."
Amy
Mystory Retreat Gympie
"I attended Trish's recent Public Speaking for Business at Mystory Retreat, Gympie. It was a fantastic workshop. Trish makes the experience informative and fun."
Tina Kirkham Smith 
Logan Chamber of Commerce Lunch
"The attendees seemed to respond positively to the interaction between speaker and audience. Audience participation is always a positive sign.  Certainly would like Trish to speak to the group again and would recommend her to others." 
Rhonda Pascoe Logan Chamber of Commerce .
MC Personal Growth Expo Gold Coast
"Trish Springsteen answered my call for help with the first Personal Growth Expo on the Gold Coast Nov 2017. Trish's advice and guidance regarding speaking and running workshops was impeccable however I wasn't open to listening. I learnt the hard way and put Trish in a very difficult position as the MC but she took it all in her stride. She was absolutely amazing and I remember thinking how professional she was when arriving with clipboards in hand having all of speakers and workshops, 18 in all, introductions written out ready to go. She got the crowd moving and engaged exhibitors to step up and talk about their products and services. The feedback we received from our guests at the expo was outstanding with many comments saying how good it was to have someone steering or directing people to what was available at the Personal Growth Expo. Trust in what Trish has to say, her expertise and guidance will ensure you have a successful event when she is your Master of Ceremonies.  Congratulations and thank you Trish we could not have done it without you. We look forward to spending more time with you at the 2018 Personal Growth Expo."
Susan Jane Personal Growth Expo Organiser
Purple Unicorn® Marketing Academy
For Business Owners & Entrepreneurs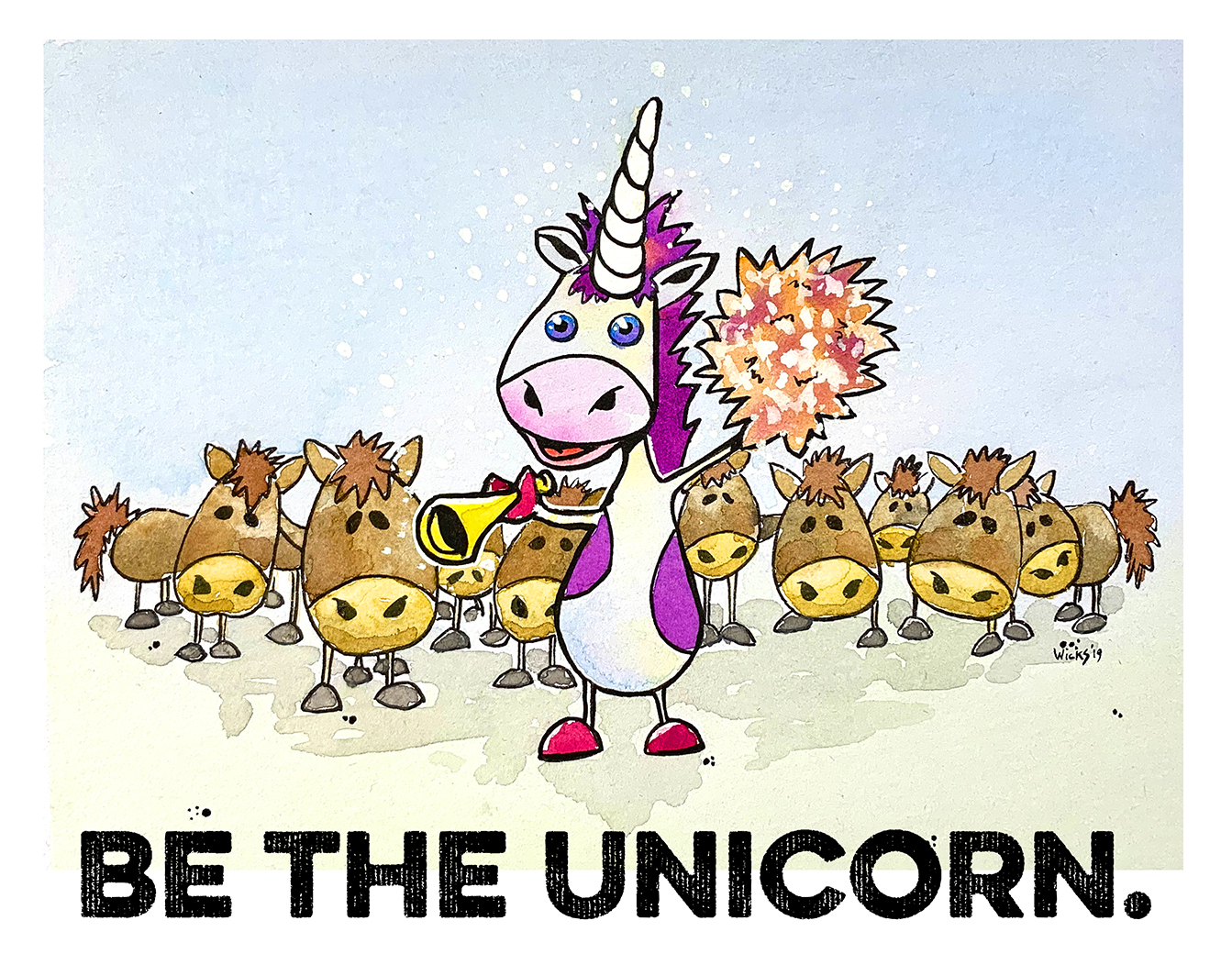 For Business Start Ups and Those Wanting To Know How to Get Known Be Seen
Repurposing and Leveraging to Market Your Business.
Have you bought into the marketing myth – you have to outsource your marketing/you need to get a big company to do the marketing/you can't do it yourself/ it costs money to market?
The best person to speak about your business, your message is you!
When you join the Purple Unicorn® Marketing Academy we work with you to show you how to confidently, cost effectively market and promote you and your business.